Developing a Digital Growth Strategy 
18 November 2018
What Effective Digital Growth Strategy Consists of?
These include the implementation of a structured approach combined with constant developments and experimentation. Balancing these contrasting elements is essential for developing strategy which brings results.
When developing a growth strategy, it's fundamental to initially create a Growth Framework in which a skilled team are able to run optimised experiments for achieving better results. Consistent optimisation requires an efficient process in order for insightful data to turn into sustainable results. Aligning with key performance indicators (KPI) such as providing more online leads or content creation, is essential in generating the ideal outcomes.
Once KPIs have been established, strategic processes can be implemented. A process will start by determining goals, generating ideas, aligning them in relation to the KPIs, dividing work efficiently among team, measuring results, and assessing results. This framework can be broken down in to smaller stages using methodology such as SCRUM, providing an efficient measure for proper results. Aspired results can change through yearly meetings and goals.
Identifying The Hurdles That Hinder Your Company's Growth
An essential step for market growth strategy is to identify points for growth across the marketing funnel, product development, sales segments, and other sectors of the business. Identifying these points will optimise and stimulate growth for companies.
An example of identifying a stimulate for growth is turning blog readers into subscribers. Having more subscribers than blog readers will enable more data to be used in marketing areas and elevate the sales process. Converting free leads into paying customers must be made a comfortable progression, which may include options such as paywalls, usage limitation, and most importantly increasing both new and old customers' experience.
Growth software tools are growing in the market like never before and will give a competitive edge to whoever takes advantage of the new program, software, or tools they offer. Growth hacking apps and software are more important than ever for marketing managers and start-ups to identify and reach their audience, generate results and provide insights into future strategies. Many software tools focus on small niches and are relatively unknown, but they will still create a more efficient marketing process and offer a competitive advantage for those who use it.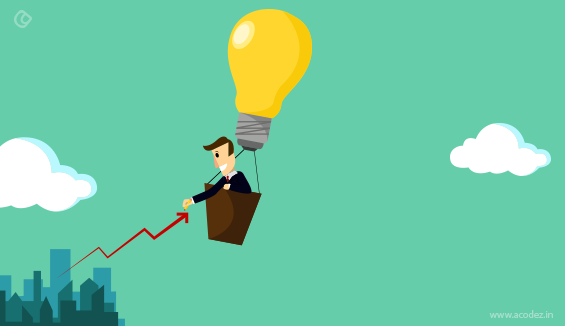 Examples of Tactics You Can Use To Spurt Your Company's Growth and Efficiency
Buffer
This software platform allows users to design, manage and schedule content in multiple social networks at the same time. This creates a better structure to analyse results and externally engage with their community.
Quuu
This is a content platform which enables automated forms of content to efficiently feed multiple social channels and Buffer publish queues. It frees up time so generating quality content can be the priority.
Drift
This tool takes advantage of websites that are not responsive enough for customers by creating automated chat boxes which deliver personalised answers to relatively common questions in real time. Drift can shorten sales cycles, convert more leads, and ensure customer satisfaction.
AdRoll
This tool specialises in re-marketing campaigns which aim to convert customers into buyers through implementing a framework of action, focusing on points of improvement in the funnel, and keeping a look out for the latest software tools to maximise growth, its certain you will see a clear improvement in your digital growth strategy.
Raise Series A Funding
Tools are only for increasing efficiency. However, if you are a company that has already received seed funding, raising Series A round financing would be a great way for your business to reach new financial heights and expand to get a bigger piece of the market you're in. To find out more information about this topic, read our funding article.
About Our Services
Challenge Advisory is a strategic startup business consultancy that excels and prides themselves on helping mid/lower level businesses raise capital and guide them along their journey of finding investors, developing their business plan, pitch deck and helping them secure the capital needed. If you would like to find out more about the services we offer in terms of funding or mentorship advice, do visit our homepage to find out more about what we do and follow us on social media to read more articles on tips for approaching investors to secure capital.