Renewable Energy's record breaking year spurs the World's greening energy mix
Globally, record levels of renewable energy capacity were added in 2016 according to the UN 'Global Trends in Renewable Energy Investment' report.
The headline from the report is that investment in renewables capacity was roughly double that of fossil fuels, equivalent to 55% of all new power for 2016 and the highest level to date.
The Role of Energy
"Development is not possible without energy, and sustainable development is not possible without sustainable energy" – Ban Ki-moon, UN Secretary-General
Energy, in all forms, is a critical factor in the complex relationship between economic stability, social equity, and environmental impact. Sustainable and clean energy is considered a transformative resource in this sense, helping individuals, communities and nations improve food security, nutrition, health, safety, education and their relationship with the environment.
Energy is critical for development on local, national and global scales. It deeply influence's an individual's standard of living, whilst also helping shape economies and societies through spurring industrialisation and development.
What specifically makes clean energy important, is its promotion of, and ability to produce, sustainable development.
Sufficient and secure energy is a huge factor in controlling the welfare and economic development of a society. Clean energy provides an energy system which covers needs in relation to social, economic and environmental issues, in a manner that is appropriate and productive on a long-term scale.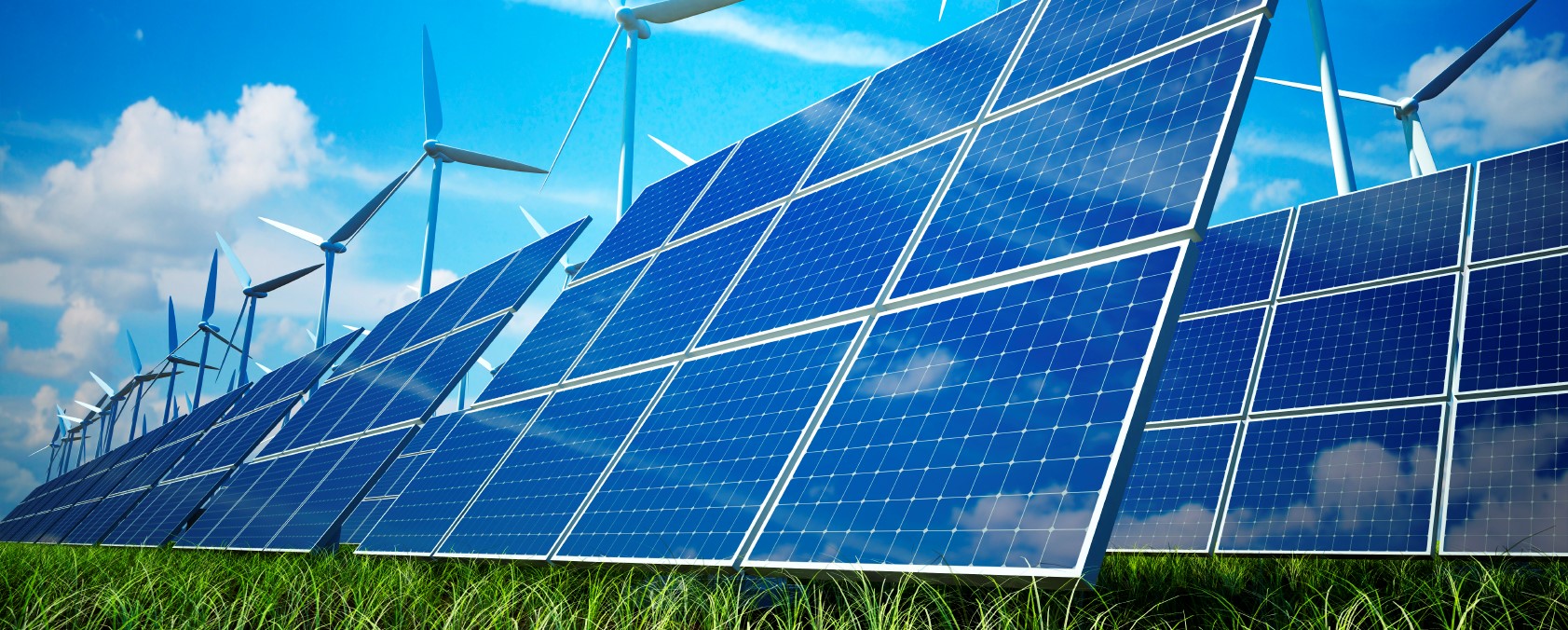 Capacity goes up, investment goes down
In line with the known benefits of clean energy, a UN backed report found that record levels of renewable energy capacity were added across the globe in 2016.
The report finds that solar, wind and other combined green technologies added 138.5 GW to the global power capacity last year. That is a rise of 8% from the group's findings in 2015.
Europe saw the largest investment in renewables, with a 3% increase in capacity. This was driven by large investments in renewable technologies from the UK and Germany, spending £19.3 bn and £10.6 bn respectively. Globally, key influencers such as India and China helped spur a huge investment in solar, enabling them to create the World's largest and most productive solar farms.
This pursuit of clean energy, has inversely affected the fossil fuel industry. The amount of new coal power being produced on a global scale fell by 62% in 2016, with work on more than a hundred sites in China and India frozen.
Although capacity was up for 2016, actual investment figures in clean energy were surprisingly down. The report found that global investment was almost a quarter lower than the previous year, with reductions in key technological sectors such as Solar and Wind.
However, many commenters say that this should not be attributed to a negative indicator of development within the sector, but rather as a positive discourse in disguise.
The lower investment figures found are in part explained via the decreasing costs of actual renewable energy technologies and infrastructure. Over the past 15 years there has been an unprecedented growth of unconventional sustainable energy resources and improvements in energy capture and conversion technologies. This has led to falling prices in the production of green technologies, reducing the overall costs of initial purchase and maintenance. This has created a market-place where investors can get much more for less. As stated by the UN Environment, investors currently have the opportunity to get "more bang for their buck" when buying into renewable energy.
Technological advancements, growth within the sector, and policy & regulatory incentives have all contributed to the falling prices of green technology. From 2015-2016, the average dollar capital expenditure per megawatt for solar photovoltaics and wind dropped by over 10%. For solar PV modules specifically, the price on initial investment, infrastructure development and maintenance costs, have dropped by around 80% since 2007.
It should also be noted that the lower investment figures have also been influenced by shifting national policies towards clean energy. Although the initial production and maintenance costs of renewable technologies are lower than ever, the improved efficiency of energy consuming devices and services are causing large than expected reductions in energy demand rates. To deal with this, some governments are scaling back ambitions on energy investment in general, partially explaining the investment figures quoted in the UN's report. The report takes particular note of this drop in developing countries, with specific mention to the key market of China.
"
Sustainable Intensification 2017

To explore the opportunities and benefits of renewable technologies within Agriculture specifically, Challenge Advisory developed the Sustainable Intensification Summit Series.
"
Now in its second year, the summit will bring together key industry stakeholders and Government officials, to discuss how the sector can embrace technological advancements to help with the efficiency and productivity of agricultural practices throughout the entire Brazilian food-chain.
As part of this, we are looking for your input on this year's agenda. We want to know the issues and opportunities that you feel are the most pressing to the sector.
We want to make 2017's summit as useful and appropriate to our audience as possible. We hope that by including you directly, we can ensure that attendees can discuss and tackle issues that will directly affect them.
To provide any feedback for this year's event, please email the linked address below.
We look forward to hearing from you, and hopefully seeing you at Sustainable Intensification 2017, later in the year.