Challenge Welcomes Dr. Ladislau Martin-Neto of Embrapa to Sustainable Intensification 2016
Challenge Advisory is delighted to welcome Dr. Ladislau Martin-Neto, the executive director at Embrapa, as a keynote speaker at our Sustainable Intensification 2016 summit.
Dr. Martin will join a multitude of other world-leading agricultural experts participating in the Sustainable Intensification summit from the 25-26 October 2016.
Dr Martin has been a Senior Scientist and Researcher at the Brazilian Agricultural Research Corporation (Embrapa) since 1986 and is currently their Executive Director of Research and Development.
Prior to this, between 2002 and 2006, he was Head of Research and Development at the National Center of Agriculture and Instrumentation of Embrapa. After that, between 2006 and 2009, Dr. Martin became a member of the Committee for Strategies of Embrapa and then, between 2009 and 2011, he worked in the US as the Coordinator of Embrapa Virtual Laboratory aboard (Lapex).
Also, in 2010, Dr. Martin became the first Latin-American researcher to become the President of the International Humic Substances Society (IHSS).
Dr. Martin is also currently the co-chair of Croplands Research Group of Global Research Alliance of Agricultural Greenhouse Gas Emission.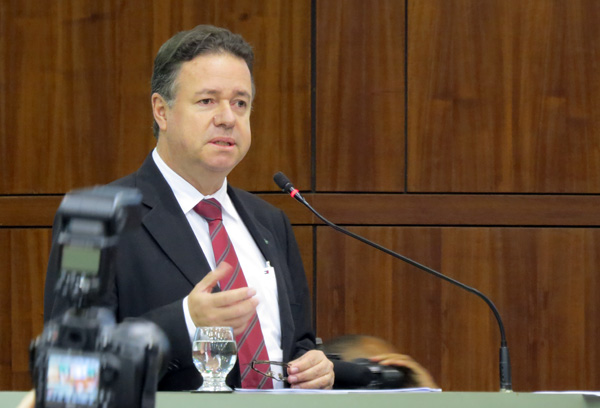 Dr Martin holds a PhD in Applied Physics from the University of Sao Paulo and a Post-Doctorate title in Soil and Environmental Science from the University of California, USA.
Areas of Dr. Martin's expertise include dynamics of organic matter in soil, till farming, carbon sequestration in soil, degradation of pesticides, organic and urban waste recycling, management science, as well as technology and innovation in agribusiness.
"
With over 30 years' experience in the agricultural research, and an extensive knowledge of the wider agricultural industry, we can expect prescient insights into the future of modern agribusiness.
"
"We are thrilled to welcome Dr. Martin as a primary speaker to our eagerly anticipated Sustainable Intensification summit in October," commented Dr. Aubrey Longmore, Head of Global Agriculture at Challenge Advisory. "With over 30 years' experience in the agricultural research, and an extensive knowledge of the wider agricultural industry, we can expect prescient insights into the future of modern agribusiness."
For your chance to hear Dr. Martin speak as well as the opportunity to network with a whole host of other industry-leading experts and organisations in attendance, please contact us via the link: