A Beginner's Guide to ICO Investing
In 2017, the world was introduced to a new method of start-up finance: the ICO. As the ICO market continues to grow, our goal at Challenge Advisory is to inform speculative investors with the tools and knowledge to make educated decisions before reaching for their wallet.
What is an ICO?
ICO stands for initial coin offering; a way of crowdfunding through the release of a new cryptocurrency or token to fund project development. These crowdfunding events are known as token sales, and companies are able to accept their own cryptocurrencies instead of traditional currency.
During token sales, ICOs distribute digital tokens to investors in exchange for their investment. After the token sale, ICO tokens become available on the market to trade on exchanges. In many cases, these tokens have skyrocketed in value, creating overnight millionaires.
How Can I Participate in ICO?
There are a few different ways to get involved with ICOs, depending on the stage you would like to make an investment.
Indirect token buying through exchanges.
ICO tokens distributed by startups will all end up on cryptocurrency exchanges and become available for trading. If you cannot participate or miss the ICO crowdsale, it is still possible to purchase once the ICO is over as it is listed on exchanges for access by buyers and sellers.
Directly through the ICO crowdsale on the Ethereum platform
This is the preferred method for early investors, and an Ethereum wallet with a balance of Ether tokens are required for investment. This can be achieved by opening a fiat-accepting cryptocurrency exchange account to convert domestic fiat currency into Bitcoin (BTC) or Ether (ETH). The ICO sale is linked to a particular Ethereum address where investors send their Ether to receive the company's token. As soon as the crowd sale begins, you can send the amount of Ether you wish to invest to the specified address. You will then receive your tokens as soon as the sale ends. These sales can last from hours to several weeks and the ICO will vary by how the tokens are priced.
More often than not, ICOs will provide a step-by-step guide to participating in their ICOs. You should join their official communication channels such as Slack or Telegram to receive the latest updates and ask questions directly to the developing team.
Types of ICO
ICOs can be broadly categorised by the pricing methods used during the token sale.
Price increases from increased participation
The price for the token is fixed in the first stage and is generally the lowest price. As time passes and more tokens are purchased, the price increases into the next stages. Ultimately, the earliest investors who take the most risk, receive the best price per token.
2. Price decreases over time
Also known as the dutch pricing option, the ICO token sale starts at the highest price assigned by the ICO team. As the sale progresses, the price decreases proportionally until the ICO ends.
3. Fixed price per token
In this mechanism, tokens are issued at a fixed exchange rate. This method is suited towards large investors, as it is possible for them to purchase many tokens without affecting the price of the tokens. When the ICO ends, the tokens are frozen for a predefined period and will not be available on the market to trade or transfer until this period is over.
4. Random price per token
With this approach, the ICO team accepts funds from investors instead of allocating tokens at a fixed exchange rate. They will then conduct a token sale and distribute tokens to investors as per their funds. Development teams have free reign with ICO pricing, as ICO fundraising is largely unregulated. It is important to understand the terms and conditions of the ICO and the pricing mechanism before you continue with this approach.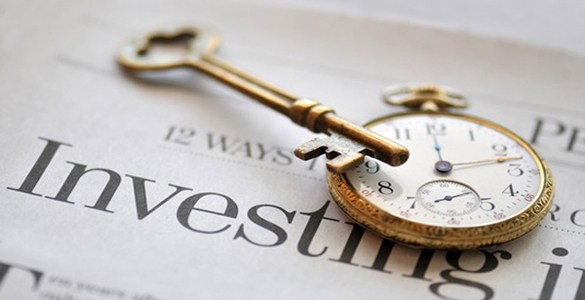 Where Can I Learn About the Latest ICO?
Here is a list of sites that feature ongoing and upcoming ICOs, as well as an informed analysis about their potential.
ICO Alert is another company offering independent research reports, which you can purchase using Ether. They also offer alerts notifying you when a new sale is going to start. I have never purchased one of their reports myself, but the free sample report they have made available on their site was accurate and informative.
Token Market: This is quite a new service, but has very rapidly carved out a name for itself as the most comprehensive and reliable source of information about upcoming, ongoing and completed sales.
CryptoVest: World's largest cryptocurrency and ICO media publisher offers the latest news, reviews and knowledge centre.
Bittrex: The biggest cryptocurrency exchange that only accepts coin deposits and does not accept fiat money. This is one of the more popular sites that every ICO wants to be listed on.
"
As the ICO market continues to grow, our goal at Challenge Advisory is to inform speculative investors with the tools and knowledge to make educated decisions before reaching for their wallet.
"