6 Influential IoT Leaders Revolutionising the Industry
The Internet of Things (IoT) is quickly becoming the next wave of the Digital Revolution. It is already dramatically reshaping how we live day-to-day lives, and disrupting larger areas such as finance, medicine and retail. Challenge Advisory believe that IoT influencers and thought-leaders are essential in positively impacting the industry as a whole. Here's a list of individuals to watch to truly understand this rapidly growing industry.
Stacey Higginbotham – Journalist; Founder, Internet of Things Podcast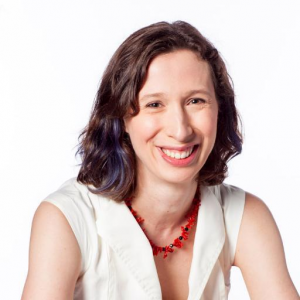 Stacey Higginbotham has been covering technology for major publications such as Fortune, Gigaom, The Deal, The Bond Buyer and BusinessWeek for 18 years. Her specialties include the Internet of Things, semiconductors, and artificial intelligence. She manages a weekly IoT newsletter and writes for The Wirecutter and PC Mag. We would say that she is the best resource for going from beginner to expert in IoT.
Andrew Thomas – Co-Founder & Chief Revenue Officer, SkyBell
Andrew Thomas is the Co-founder and CRO of SkyBell. Skybell is a smart video doorbell that allows you to see, hear, and speak to the visitor at your door whether you are at home, at work, or on the go. Although he has only been in the industry for a few years, he has built a reputable career as one of the top dealmakers and marketers in IoT. SkyBell has been named the best smart video doorbell and raised $600k through initial crowdfunding. It has been incorporated into connected home systems by companies such as Honeywell, SmartThings, I-control and Nest.
Greg Kahn – President & CEO, Internet of Things Consortium
Greg Kahn is the President & CEO of the Internet of Things Consortium (IoTC), and one of the most connected and engaged members of the IoT community. IoTC is dedicated to the growth of the IoT marketplace. It comprises of 40 leading hardware, software and analytics companies in areas including smart cities, home automation, wearables, connected cars and connected retail. With over 20 years experience in the media and technology industries, Kahn uses his influence and remarkable network to build a premier IoT group focused on driving the industry forward. He is also a keynote speaker on IoT and an advisor to startups in the space.
Sarah Cooper – GM IoT Solutions, Amazon Web Services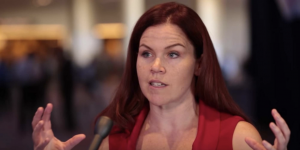 Sarah is an inspiration, mentor and advocate of women throughout the technology and entrepreneurial sectors, from semiconductor, to food tech, to consumer wearables. She has contributed to Amazon's remarkable growth and success in IoT as general manager of IoT solutions at Amazon Web Services, and is also Vice-chair of the Internet of Things Community. Sarah has extensive experience as a product innovator, holding 6 US patents, including the invention of an IoT medical battery that runs on body temperature. Some of her impressive titles and awards include 50 Most Empowering Women in Business, Top 100 Wireless Technology Expert by Wireless World, a National Academy of Engineers Frontiers of Engineering Awardee and Silicon Valley 40 under 40 awardee.
Rob Martens – Futurist and VP of Strategy & Partnerships, Allegion
Rob Martens is the VP of Strategy & Partnerships at Allegion, a provider of security products among the first to understand that IoT is really about how a building responds to users, anticipating their life, and allowing users and the environment to adjust to one another. He is shaping how the industry and consumers view smart technology and the positive impact they can have in our lives. He is inspiring and challenging old ways of thinking with his in-depth knowledge of technology. Rob is a creator of relevant content on IoT and shares his vision on stages at the top conferences in IoT and home security.
Pete Wassell – Founder & CEO, Augmate Corporation
In 2013, Pete Wassell founded Augmate – the first wearable device management platform and the IoT device management using distributed ledgers. Wassell is a thought leader in the wearables industry. He is an officer of the AREA (Augmented Reality for Enterprise Alliance), runs the ARNY Meetup, and the AR Glasses Group on LinkedIn. He is an active speaker and his recent AWE presentation on the Industry 4.0 and IOT illustrates the interconnected necessity of humans and machines. Prior to Augmate, Wassell is an IBM alumni with over 20 years of experience in the IT industry.
"
Challenge Advisory believe that IoT influencers and thought-leaders are essential in positively impacting the industry as a whole.
"